Here are some of my favorite salsa dancing dance bars that I think are worth visiting in Ottawa-Gatineau region. If you are looking primarily for lessons then I recommend these Salsa Dancing places instead which do lessons followed by social events.
Address: 665 Bronson Ave, Ottawa, ON K1S 4E7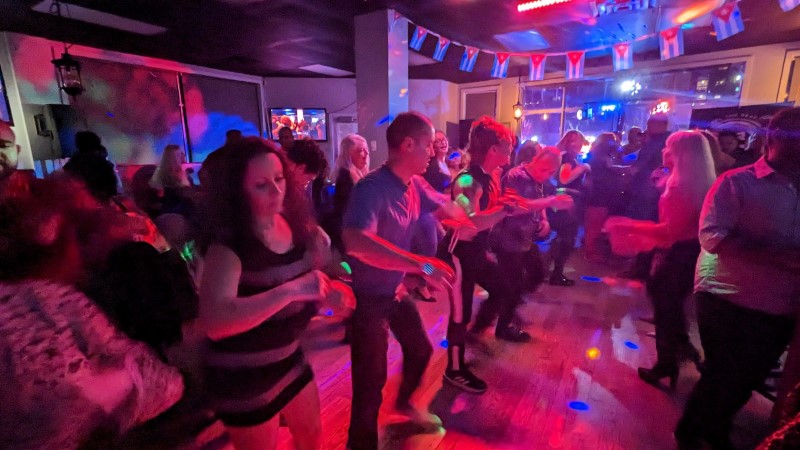 I found Latinos Resto Bar to be the best place in Ottawa for hangouts. Not only do they have Latin events on weekends, but occasionally on weekdays as well. Sometimes they also do Spanish Karaoke really late into the night. The crowd is very friendly and you can even ask people to dance here. Though I must say that the dance floor is a bit small.
Latin Dancing on both Fridays and Saturdays.
No cover if you arrive early.
This venue attracts both local as well as hispanic crowd.
Serves both food and alcohol.
Latin Saturdays at Le Forum
Address: 815 Rue Jacques-Cartier, Gatineau, QC J8T 2W2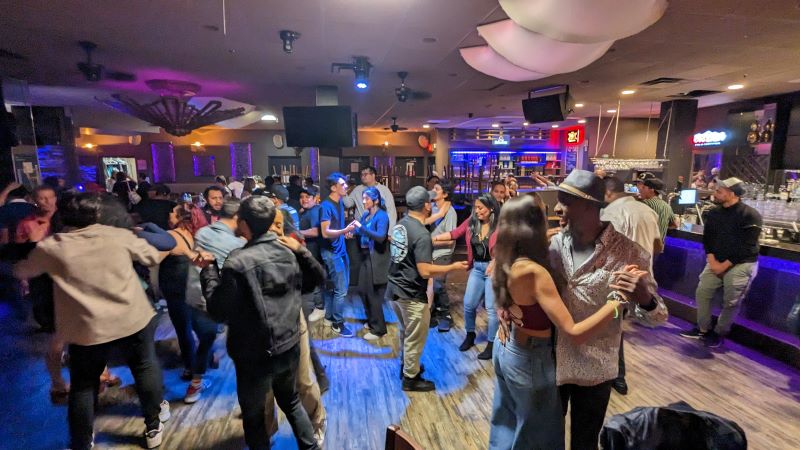 Le Forum restaurant has Latin nights on Saturdays and they have a variety of music playing – primarily merengue, salsa, and reggaeton. They also play a bit of line dancing music so you will see people going crazy. Unlike other places, people at El Forum show up really late. The dance floor only starts to get busy after midnight.
The place is ideal for groups, not if you are seeking people to dance with.
The place attracts more of a Hispanic crowd.
Crowd is relatively less friendly than other places.
Cover charge always applies.
Mill Street Brew Pub
Address: 555 Wellington St, Ottawa, ON K1R 1C5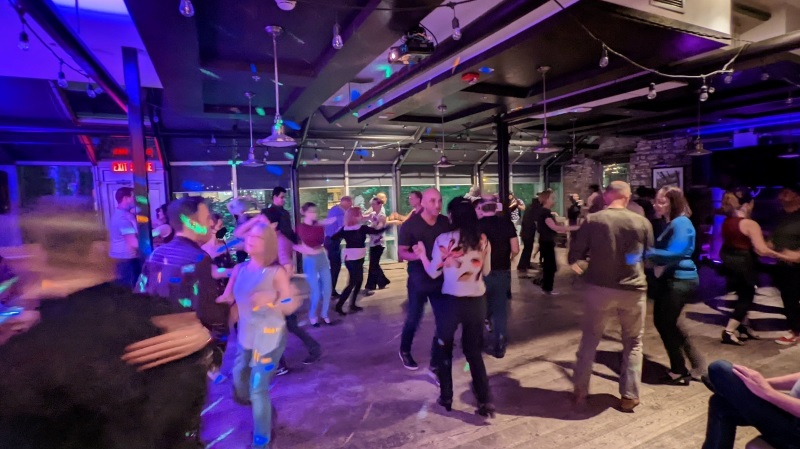 Mill Street Brew Pub does weekly events and is surprisingly packed on a Monday night. They also do beginner lessons if you have never done salsa or bachata before. I have heard that if you spend on food at this place then you might be able to get free entry to the event.
This place is ideal for individuals.
Cover charge always applies.
Large dance floor
Attracts primarily local Ottawa crowd.
Other places to try –
Mavericks (Address: 221 Rideau St, Ottawa, ON K1N 5X8) does do Latin nights often on weekends. This place might be convenient for those who are around the Byward Market area However, I found the place however too crowded to be able to dance.
Amigos Sports Bar (Address: 858 Merivale Rd, Ottawa, ON K1Z 5Z4) does occasional salsa/bachata events as well. Though I didn't find it much crowded during my visits, I did like that they have a huge dance floor and a sports bar as well with pool tables.
Chez Putters (Address: 181 Principale St, Gatineau, Quebec J9H 6A6) occasionally hosts Latin nights where they play salsa/bachata music. It's a really large bar that has multiple pool tables, a virtual golf simulator, and other game machines.