The Ottawa-Gatineau region has a ton of sushi restaurants and it can be quite hard to figure out which one offer a great sushi experience. I have made it easy for you by visiting out a number of sushi shops in the city and only listing those that offer an incredible sushi experience!
Yuzumi Sushi
Address: 83 Holland Ave, Ottawa, ON K1Y 0Y1
This Japanese Fusion restaurant actually surprised me as it offers a sushi experience with their own unique taste. My sushi was spicy, flavorful and it was both soft/crunchy which is something I really enjoyed. Definitely try out their specialty rolls if you visit this sushi restaurant. They are also quite popular for their poke bowls and sushi tacos.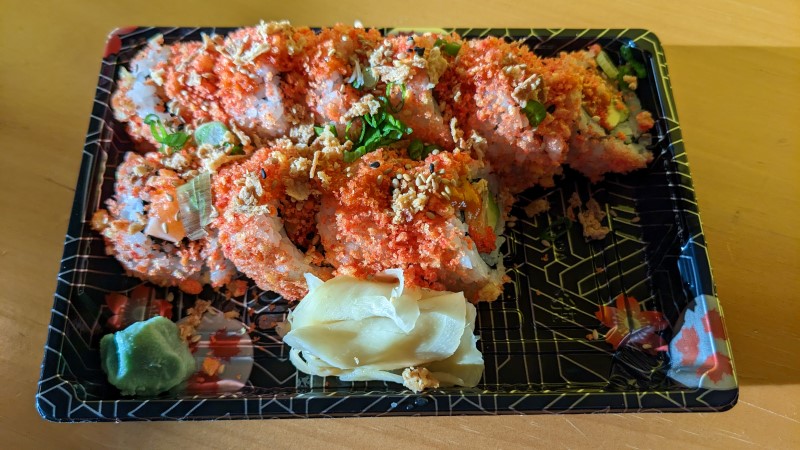 Sapporo Sushi Ottawa
Address: 1671 Carling Ave, Ottawa, ON K2A 0Y2
If you are on a date, then maybe you would want to go with the Sapporo Sushi restaurant in Ottawa. Their sushi is great and the restaurant has a bit more private space between tables. You might want to go with the Lover's Platter that has a variety of sushi and comes with appetizers as well.
My order of Sushi had Mango sauce in it and was quite delicious. They do give out Free Miso soup and I think it's quite rare to get free stuff at restaurants in Ottawa.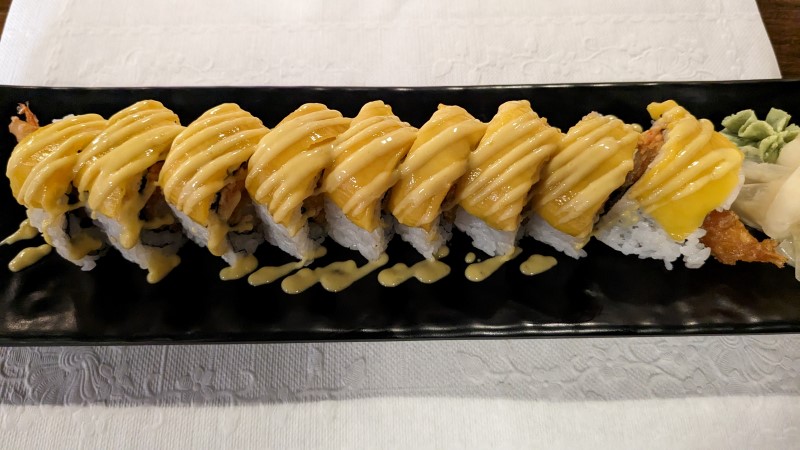 Mya Sushi
Address: 277 Boulevard Saint-Joseph, Gatineau, Quebec J8Y 3Y2
If you ever driving by in the Hull region, you should definitely try Mya Sushi restaurant which offers both Japanese as well as Vietnamese cuisine. My sushi was just fantastic and quite flavorful. I would definitely be visiting this place again. If you are going on a date, I recommend that you go for their popular choices. As the restaurant also offers Vietnamese cuisine, you might want to try their pho and other dishes as well.
Even though we were seated quite far away from the sushi chef, I was surprised that he actually showed up at our table and asked if the sushi served was good or not.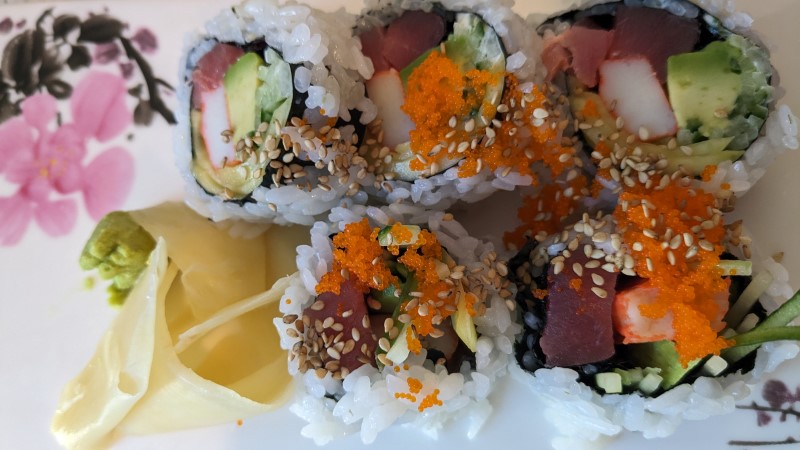 Shinka Sushi
Address: 2900 Sheffield Rd, Ottawa, ON K1B 1A4
While Shinka Sushi previously used to offer a dining experience, it has now converted itself to a takeout only restaurant. Nevertheless, their Sushi is one of the best in the city. Shinka Sushi scores well on both presentation and flavor and I haven't been disappointed with any of my visits so far.
I would hope that sometime in the future they have some seating capacity though as eating the sushi in a car is a little inconvenient. Some of their popular menu items are Spicy Yellowtail, Sashimi Omakase, and Salmon Carpaccio.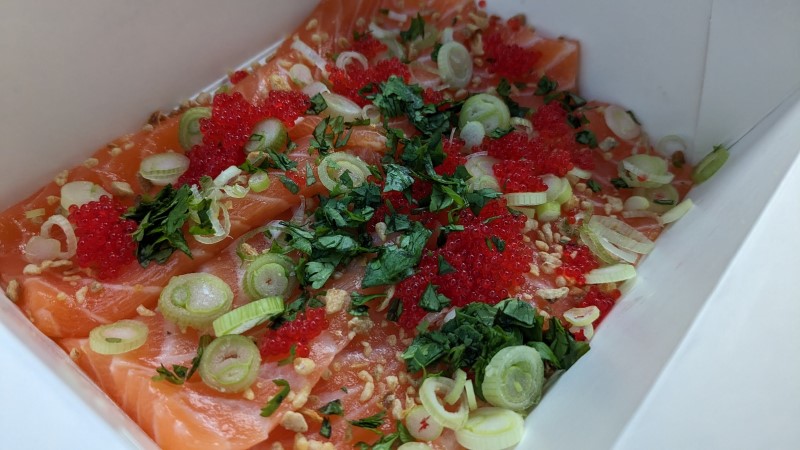 Genji Japanese Restaurant
Address: 175 Lisgar St, Ottawa, ON K2P 0C3
Genji Sushi is a fine dining Japanese restaurant and offers quite an extensive sushi menu ranging from the cheap California rolls to the more expensive Dragon Rolls. I found my order of sushi to be fresh, flavorful and reasonably priced.
Some of the popular items at this restaurant include – Sweet Potato Maki, Salmon Avocado Maki, Spicy Salmon Maki, California Maki, Sake Maki
They also have a variety of cold/hot appetizers that might be worth trying. From the appetizers I ended up trying their baby octopuses which were quite delicious!