There are plenty of Korean restaurants in Ottawa but which one should you go for? I ended up trying a bunch of Korean restaurants in the region and have listed what I think are the best and must-visit Korean restaurants in the city!
Kitchen Maroo
Address: 281 Kent St, Ottawa, ON K2P 2A3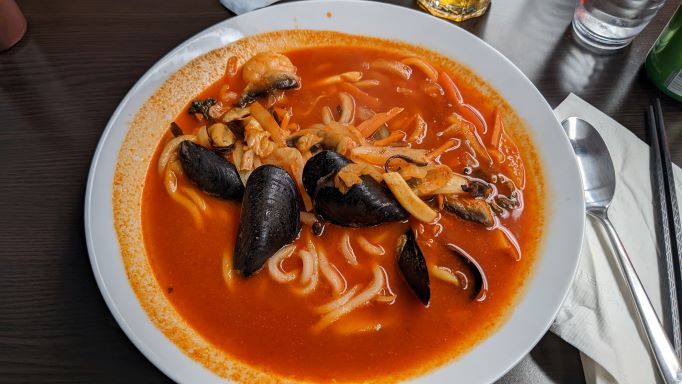 This was my first restaurant in Ottawa that I was just absolutely wowed by, Kitchen Maroo is a Korean Fusion restaurant and they do an amazingly good job bringing the Korean heat in their food. I had their Seafood Noodles with Mussels; Shrimp which were hot and spicy; and absolutely delicious. For the quality and portions that you get for your food, the price is very reasonable.
Table SODAM
Address: 1200 Bank St, Ottawa, ON K1S 3Y1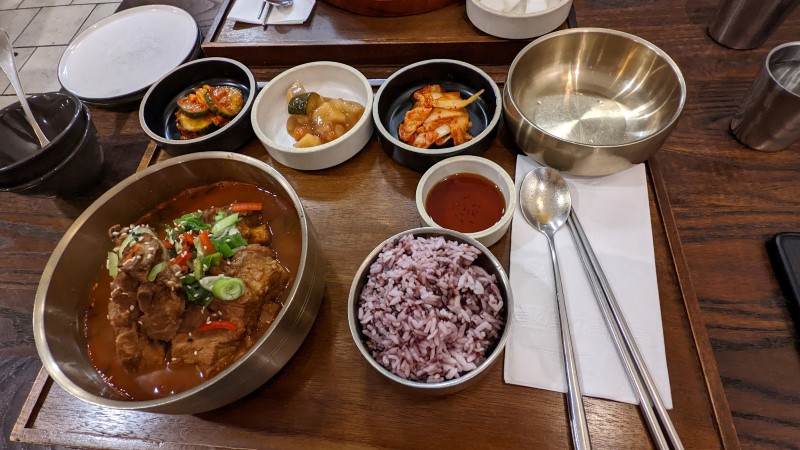 Table SODAM does a really great job with their presentation; quality and taste. Ideal for dates or special family occasions. Their portion sizes are generous with lots of meat and side dishes were great as well. Note that this restaurant is quite small so you might need to wait sometimes but is worth it!
Alirang Korean Restaurant
Address: 134 Nelson St, Ottawa, ON K1N 7R5
My order of Bulgogi at Alirang was just perfect. The food came sizzling hot and was sizzling for a few minutes afterwards. The beef was well seasoned without being spicy and was absolutely delicious. I didn't realize they had parking but there is ample of street parking around the area. They do have another location in Nepean as well.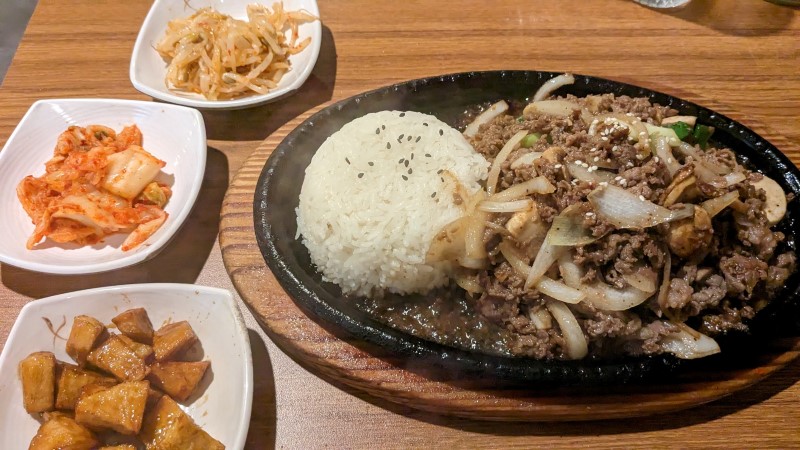 Korean House Restaurant
Address: 785 Somerset St W, Ottawa, ON K1R 6R3
Reservation is recommended as the Korean House Restaurant gets quite busy. Whenever I have walked into this restaurant, I have seen it at full capacity. Ordered my dishes and even though it was full, the dishes came in without waiting too long. I liked that they had some sides coming in while I was waiting at the table like miso soup, kimchi and more. The food is delicious and portions are decent.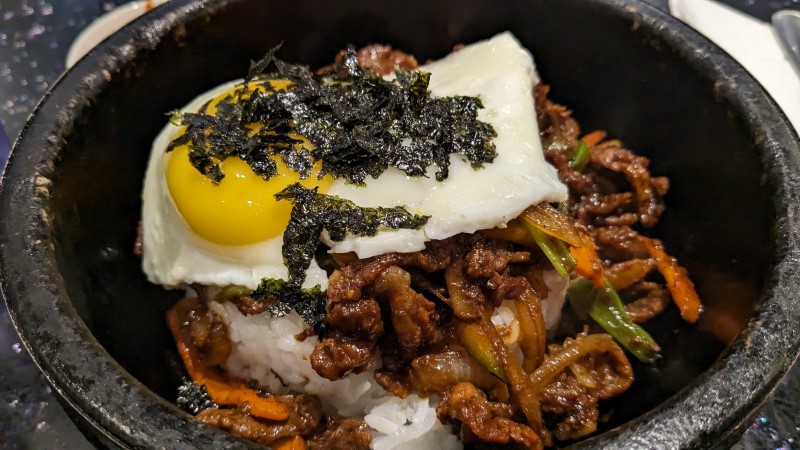 Other Good Korean restaurants in Ottawa worth visiting –
Kochu (Address: 266 Preston St, Ottawa, ON K1R 7R5) – This small restaurant serves not only Korean cuisine but also Korean inspired sushi rolls. Even though the place is quite small, the interior looks nice and they even serve drinks. Ideal for dates or small group hangouts. I did enjoy my order of Korean Sweet and Spicy Fried Chicken from this place.
Maht (Address: 726 Somerset St W, Ottawa, ON K1R 6P8) – Tried out their Spicy Korean Fried Chicken which was very good but was missing the wow factor. Even their small plate contained around 12 pieces of chicken which would be enough for 2 people. One thing I really liked about this place is that each order comes with a free side of kimchi and some other good korean stuff to try out while you wait for your order.
In's Kitchen (Address: 1-65 Templeton St, Ottawa, ON K1N 7P7) – I really liked their presentation but I think the taste was good but not the best. Since it's located close to UOttawa, it can be a good hangout spot to have lunch at. Parking can be a little tricky as well so you might need to drive around looking for street parking.
Food Mood (Address: 178B Rideau St, Ottawa, ON K1N 5X6) – Located close to the Byward market area, this restaurant is takeout oriented and has limited seating. Their braised pork belly is just so delicious and I would highly recommend that you try it out. They also serve Korean sushi if you are looking to try something different.