During my recent visit to the United Kingdom, I felt that the stores in the UK offer a lot more variety of cat treats, so I decided to buy a bunch of them up and see which ones my cat liked.
Here are some of the cat treat products that my cat recommends –
Felix Crispies
At only 1 calorie per treat, Felix Crispies have one of the lowest calories per treat that I could find among cat treats that I've seen so far. The treats come with Beef and Chicken flavor. Each treat contains a little bit of protein, vitamins and Omega 6 fatty acids. The treats are quite small in size, so if you plan to play with your cat a lot, these treats are the ideal size.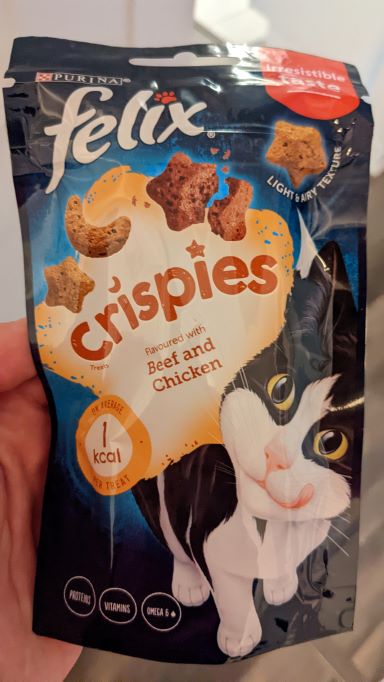 Catit Nibbly
Unlike other processed cat treats on the market, Catit has done a bit differently with their product. Catit Nibbly contains whole fish wrapped in chicken breast. I wasn't expecting my cat to eat these treats out but he seems to be enjoying it. I recommend that you break these treats into smaller portions with your hands before giving it to your cat.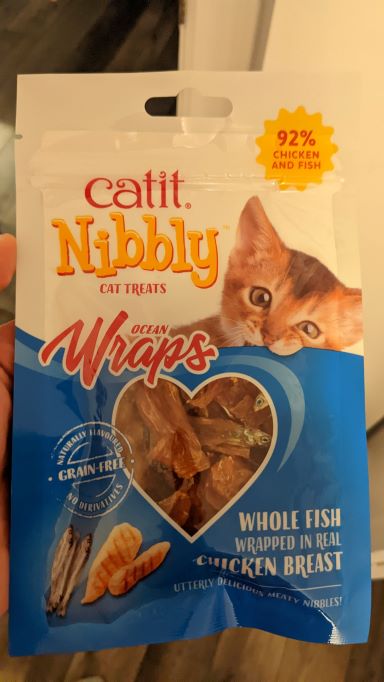 Felix Play Tubes
Felix Play Tubes come in Chicken and Liver flavors. As the name 'Play Tubes' suggests, these treats can be rolled or tossed and you will see your cat going crazy running after it. The treats do have a bit of weight meaning they make more noise when they hit the ground and they roll as well. My cat enjoys chasing after these treats.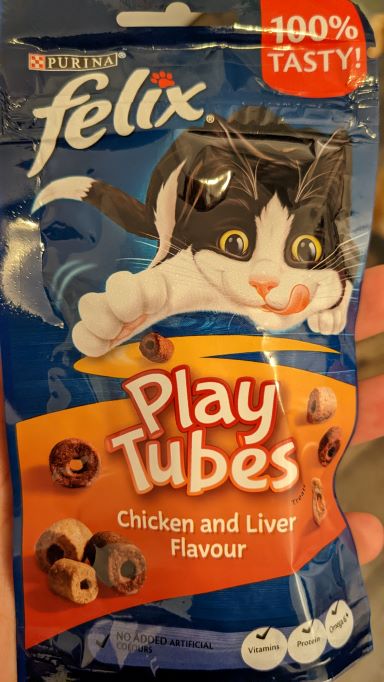 Webbox Tasty Sticks
Made with Duck Meat, I think these cat treats my cat finds quite delicious. As soon as I open the pack, the fresh smell makes him ask for the tasty sticks straightaway. I have tried some other sticks before, but I think he really enjoys having these.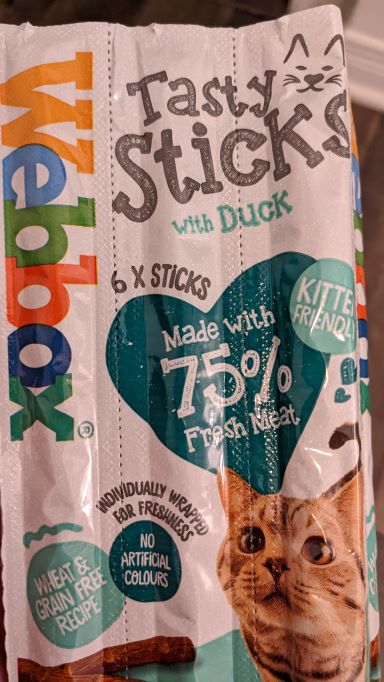 Felix Naturally Delicious
Purina's Felix Naturally Delicious consists of a blend of chicken and catnip. Don't be surprised if your cat goes crazy running after these treats due to them containing catnip!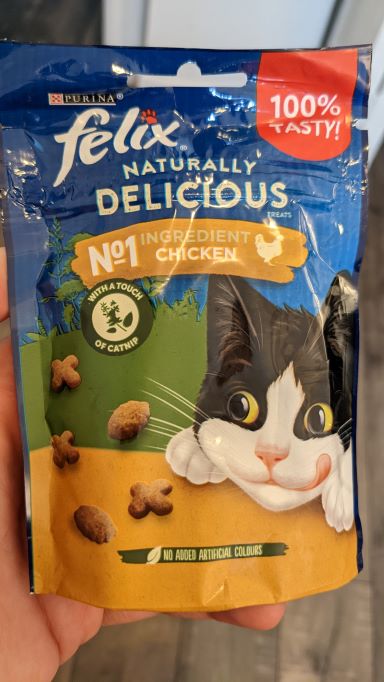 Beaphar Calming Cat Treats
Beaphar cat treats come in Chicken flavor and might be useful in case your cat is going through a stressful period. The treats contain Valerian, Hop Flowers and Melissa Herb to relieve anxiety. If your cat shows discomfort or anxious behavior then it might be worth trying these cat treats.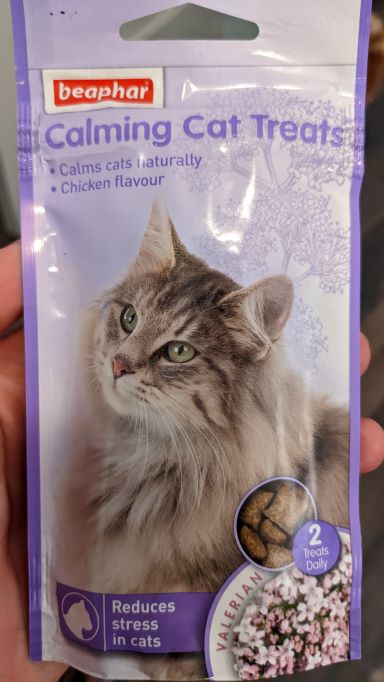 Where to get these cat treats?
I was able to find all these cat treats at The Range store in the UK though you may find them at other online stores like Amazon UK as well. Pricing for each packet (around 50g) was between 1-2 GBP.