Every week Terrace NQ offers free bachata beginner lessons in Manchester for those who have never attended their classes before! So if you are looking to try something new for the night or want to do something for free, just head to their private room upstairs.
I found the lessons suitable for beginners, and I noticed that it doesn't get crowded for the beginner lessons meaning you are able to get attention from the dance instructor. I remember getting corrected a couple of times while dancing!
Also I noticed that the place actually had two instructors for the day, one to help people lead and one to help follow, which I think can be very beneficial. A lot of places just have a instructor for the leads but it's always great to dance with someone who knows how to follow and that can help both lead/followers practice much better.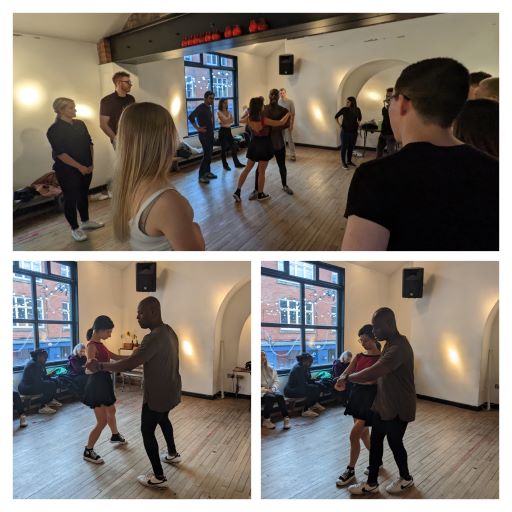 The venue does charge for their intermediate/advanced bachata classes and it does get quite busy for their intermediate/advanced dance classes. I do recommend you to try this place out if you want to experience Bachata!
Address: 43 Thomas St, Manchester M4 1NA, United Kingdom
Rating – 8/10