This time we went to Rooftop Ottawa which is one of the newer rooftop bars that have opened up in the area. Rooftop Ottawa is located in the Byward Market, and is right above Apothecary Lounge.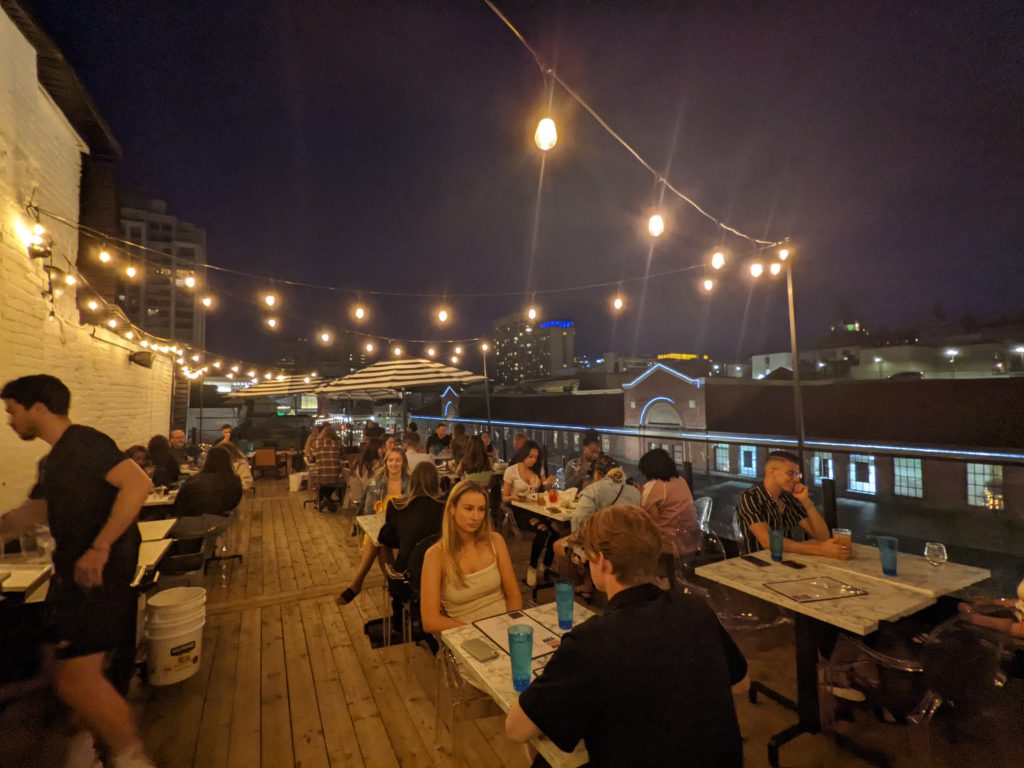 The place looks slick and has a really nice vibe. I liked the music as well. You can see the streets of Byward Market busy with people, some people playing loud music in their pimped up cars from the Rooftop!
The only issue appeared to be really slow service at the place. After sitting down, we just had to keep waiting for the server to come to our table and then it took a while to get our drinks as well. We had to call servers tending at other tables to get us water.
I could see people just leaving after waiting on their tables long enough. Luckily I got my drink after waiting quite a bit. I had ordered their Layover cocktail which consisted of Rye, Chamomile, and Lemon. The drink tasted strong enough and I could taste the alcohol more than the lemon.
I think the rooftop bar offers a great atmosphere for small groups to hangout however they need to improve a lot on their service.
I was lucky that I had eaten already so didn't have to order food otherwise I might have ended up waiting for an hour or so.
Address: 54 York St, Ottawa, ON K1N 6Z9
Rating – 5.5/10