Something you should must do if you are in Pigeon Forge is attend atleast one of their Dinner attractions. Yes, they are a bit pricey than the usual restaurant but I think they are absolutely worth it.
Before you head to one remember –
Make sure to book in advance! Venues sometimes have limited tickets!
All shows are family friendly.
Vegetarian and Gluten-Free food options are available on request.
Coupons can give you a couple bucks off your tickets!
Guests might be asked to participate in some events.
Pirates Voyage Dinner & Show
Address: 2713 Parkway, Pigeon Forge, TN 37863, United States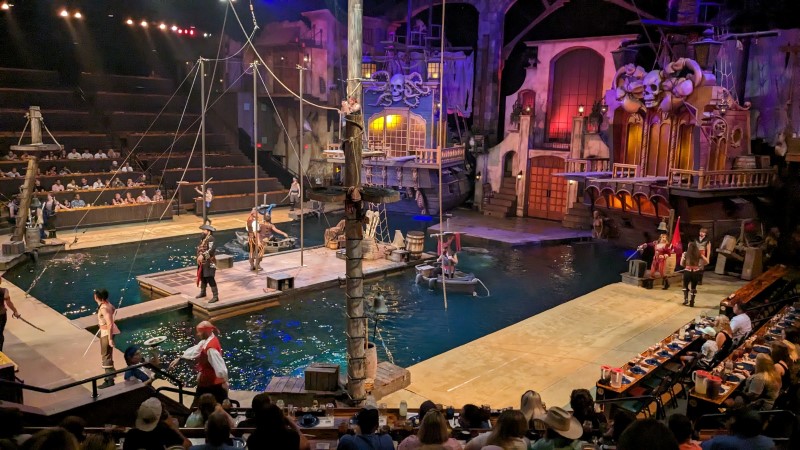 As the name suggests, the Pirates Voyage is a live action show that features acrobatics, special effects and a story centered around rival pirate crews. The show happens in a massive indoor pool that has been transformed into a ship battleground.
The food menu typically includes chicken, pork, corn with a side of soup and biscuit.
I would recommend to have a visit at the Pirates gift shop before your dinner show especially if you have kids and you might find some interesting pirate costume wear or other stuff for them to have a fully immersive experience while they watch the dinner show.
Paula Deen's Lumberjack Feud Supper Show
Address: 2530 Parkway, Pigeon Forge, TN 37863, United States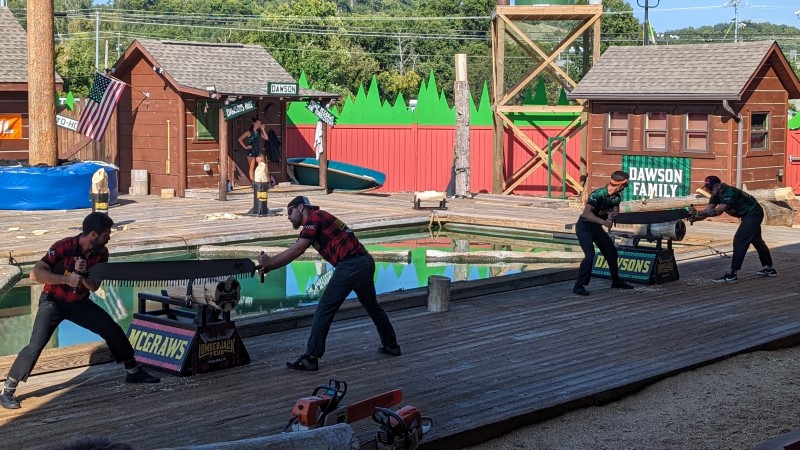 The Lumberjack Feud show involves competition between rival lumberjack families who participate in different challenges such as axe throwing, pole climbing, sawing and more! The show includes a southern style meal.
If you are sensitive to sound then I would recommend ear protection as the saws make a lot of noise and it can be quite loud for some people (especially babies).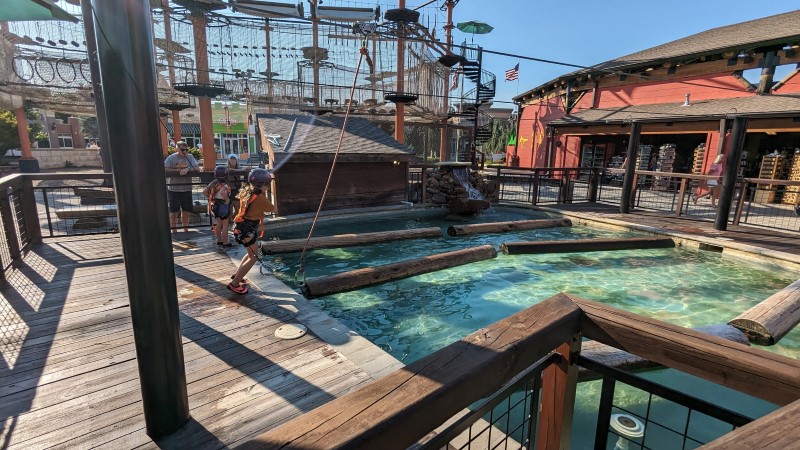 Something that differentiates Paula Deen's Dinner Show from the other dinner show venues is that they have an amusement park that kids and adults both would enjoy. The Paula Deen's Adventure Park features areas where you can zipline, climb, and play. Some of the areas might be age restricted (5+ years).
Features amusement park – with rope course, freefall towers, zipline.
Ticket for amusement park is separate.
Dolly Parton's Stampede
Address: 3849 Parkway, Pigeon Forge, TN 37863, United States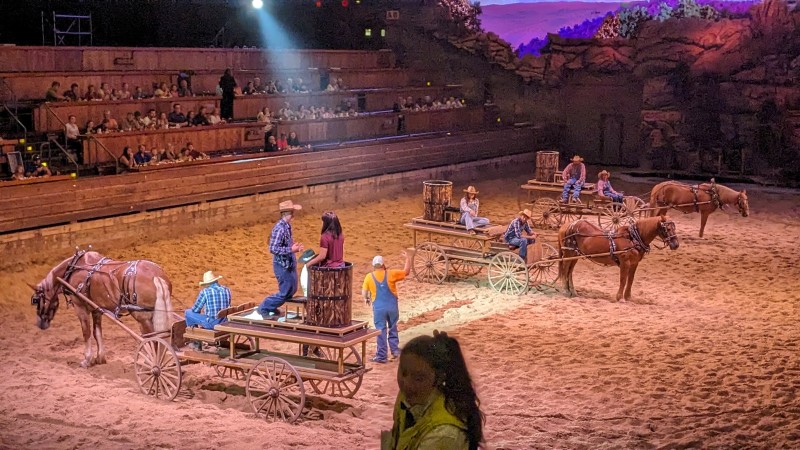 The Dolly Parton's Stampede is a Western themed show and involves performers riding on horsebacks, performing tricks and involved in a variety of competitions. The show also involves live animals including buffalos, chickens and pigs! Kids might be asked to participate in some of the challenges.
Hatfield & McCoy Dinner Show
Address: 119 Music Rd, Pigeon Forge, TN 37863, United States
If you like a good comedy show then I think you should go for the Hatfield and Mccoy's Dinner show. This dinner show involves feud between the Hatfield and Mccoy's families and has a comedic approach to it where performers do a variety of stunts, perform live music to keep the audience entertained.