Decided to go to Brixton British Pub on a Monday Night with my mates. Brixton is located right in the downtown area and is walking distance from the parliament.
As soon as you arrive at the entrance, it will remind you of the London Underground Metro system which has the same sign. However this one is not a subway station, it's a gastropub and is well known for it's fish and chips.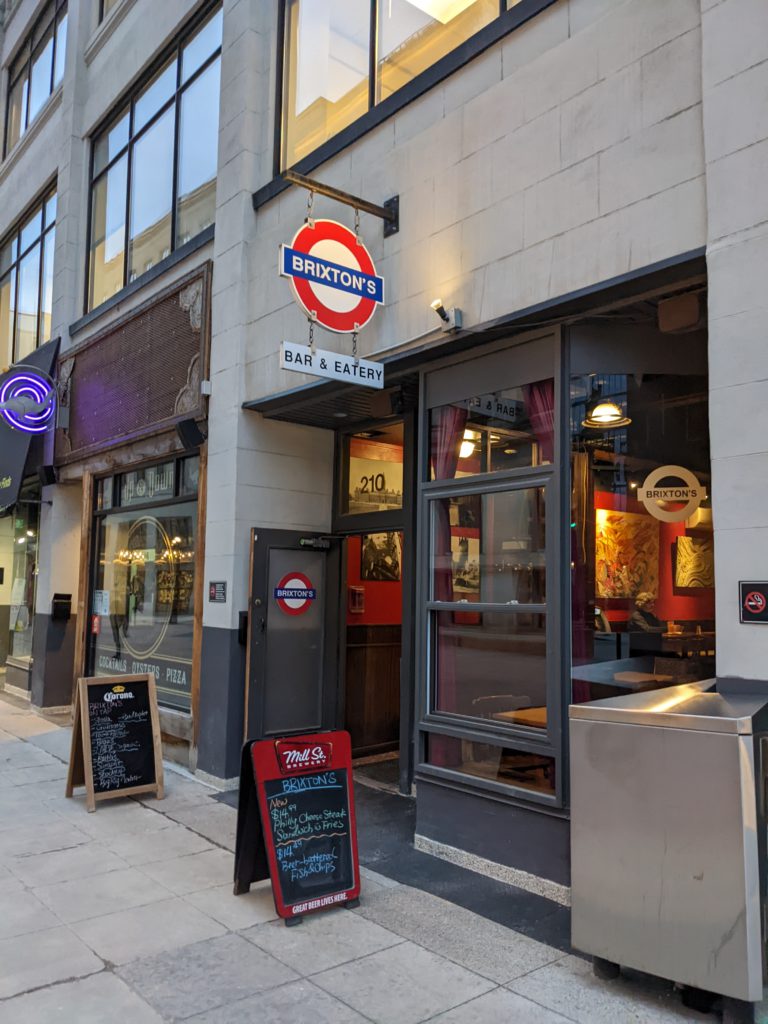 Turns out Monday nights are not so busy at this place. There was barely any crowd except maybe a few regulars. I expect that this place gets busy during weekends though as it's situated in a prime location.
I ended up ordering the Fish and Chips and found it alright for bar food. Nothing impressive but my mates however said that they really enjoyed the Fish and Chips. If you are looking to have a nice meal, this might not the place but if you want to have drinks then yes go for this place.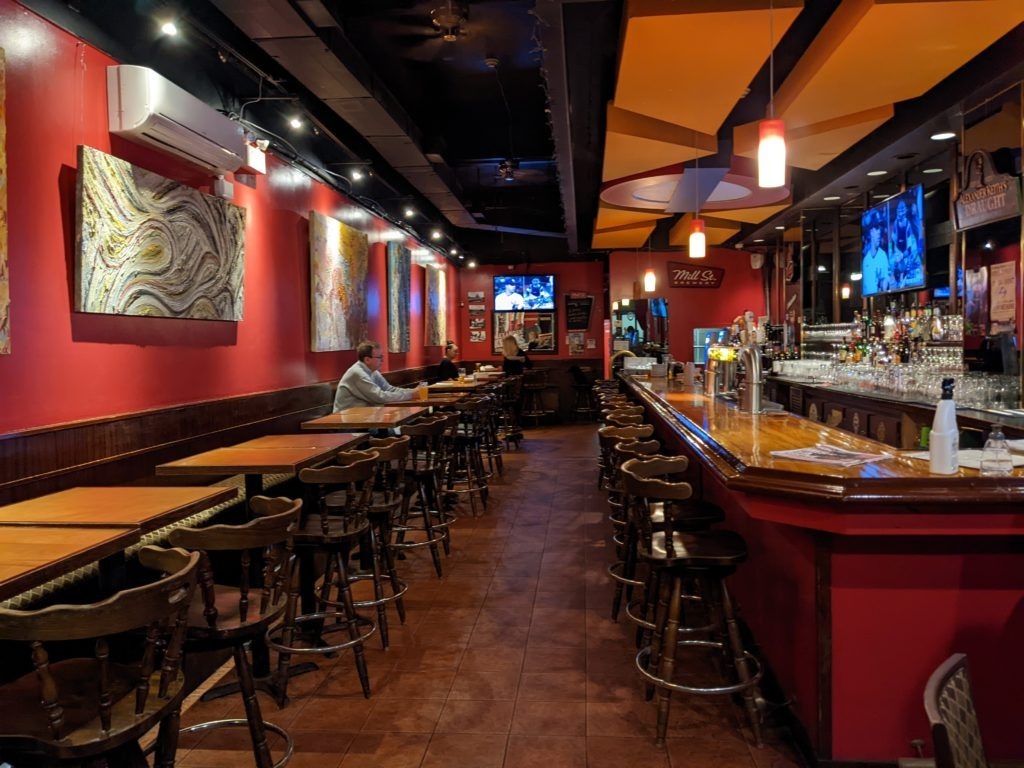 I think I will come at this place again since it's quite spacious and ideal for big groups. Would be good if they had any special nights as well.
Rating: 6.5/10
Address: 210 Sparks St., Ottawa, ON K1P 5C1