The process of getting a custom license plate in Quebec is pretty easy and straightforward. You don't even need to go to the SAAQ office to request your personalized license plate.
To be able to apply for a personalized license plate, the following is required –
Must be residing in Quebec.
Must either have a car registered in Quebec or planning to buy a car soon.
Must have a Visa/Mastercard credit card for payment (AMEX is not accepted)
If you are planning to get a personalized license plate before your purchase –
You are required to have a Quebec Driving License.
How do I apply for a personalized license plate?
You will need to visit SAAQ's official website and under Vehicle Registration, you will have the option to order a personalized license plate (https://saaq.gouv.qc.ca/en/vehicle-registration/personalized-licence-plates)

You would then need to enter your personal information.
If you own a vehicle already, then you will need to provide the vehicle's registration number.
Otherwise, you will need to enter your driver's license details.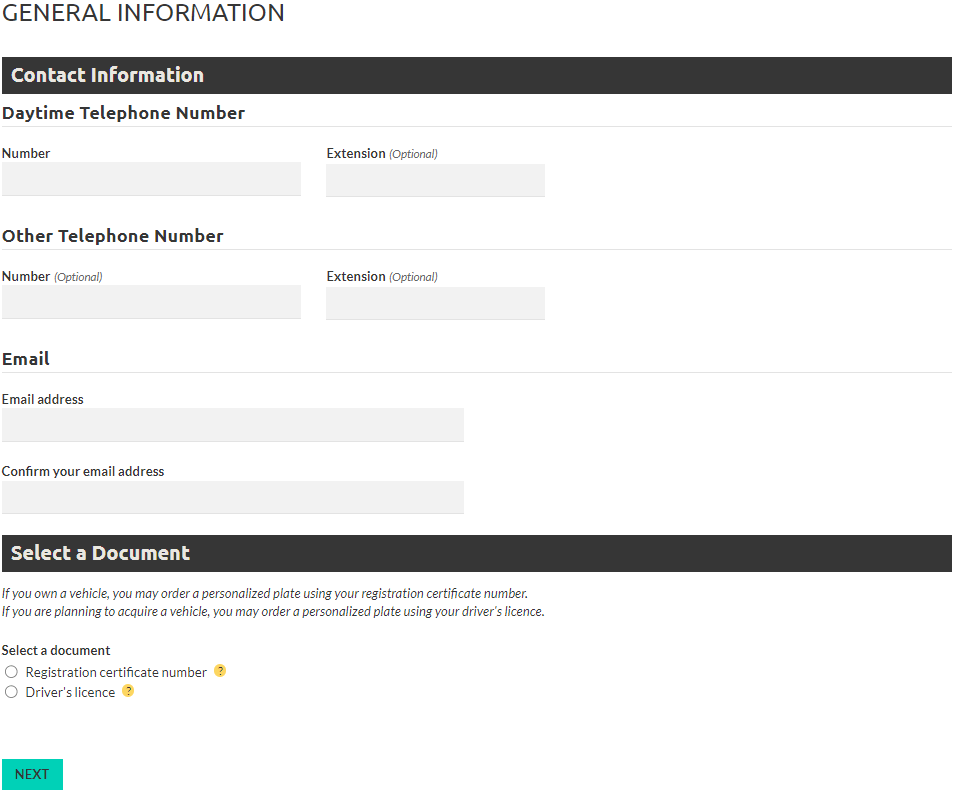 You will then be able to enter your Desired Character Combination.
Make a note that certain combinations are not allowed.
For example, if the combinations are determined to be abusive, obscene, confusing, trademark, disregard to road safety, then your license plate request might be refused.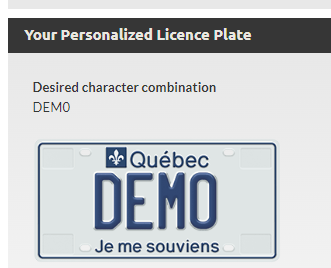 Once you have provided all the details, you will be able to complete your order request by making the payment. You must make the payment online using Mastercard or Visa card, currently American Express credit cards are not accepted.
The personalized license plates will be delivered using Canada Post with a tracking number and you should receive them in about a month.