Looking for the best taco restaurants in Maui. Here are some really good taco restaurants that you should visit if you are visiting Maui!
Ono Tacos Truck Lahaina
Address: 910 Hawaii Highway, Lahaina, HI 96761, United States
If you are visiting Ono Tacos then my recommendation would be to go with their Steak Tacos which I found just amazing! They also have cow tongue tacos which is something you don't get to see often at Taco joints. Make sure to have your taco with some of the hot sauces that they have.
I did try their Fish Taco as well but for it was alright and not as impressive as the Steak Taco. Besides Tacos, the Food Truck also has Quesadilla, Burritos, Tortas and Hot Dogs. If you are vegan and don't like meat, then they do have salad option as well.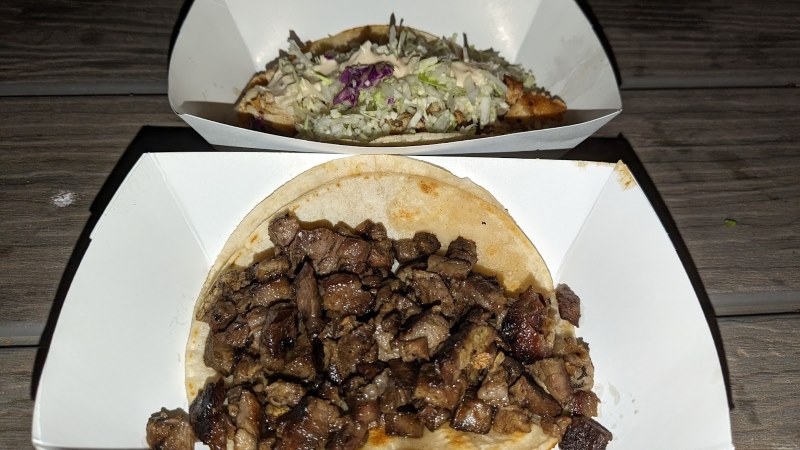 Maui Grill Food Truck
Address: 20 Alahele Pl, Kihei, HI 96753, United States
While the most popular items at the Maui Grill Food Truck are their Crispy Coconut Shrimp Plate and Chicken Satay, I decided to try out their tacos with coleslaw, lime crema sauce and cilantro. Each order has 3 tacos and If you make a request, you can actually get different types of meat/seafood on your tacos.
I was able to try their Mahi Mahi Paradise, Mahi Fish and their Jump Shrimp tacos, all of which were so delicious. Size of the tacos was decent as well.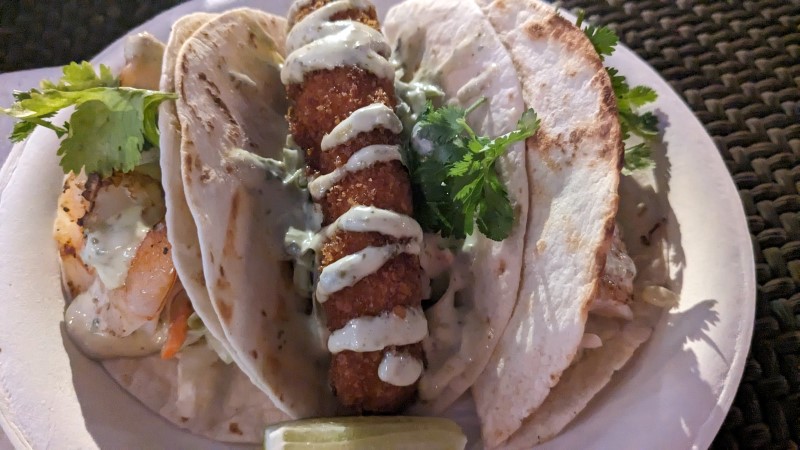 Maui Tacos
Address: 5095 Napilihau St #111A, Lahaina, HI 96761, United States
Maui Tacos restaurant has a tiki like vibe. I tried different meats for my tacos, and all of them were spot on! They also a variety of hot sauces for the tacos to go with. This one definitely felt like an authentic Mexican taco for me! You order of Tacos comes with a free side of chips!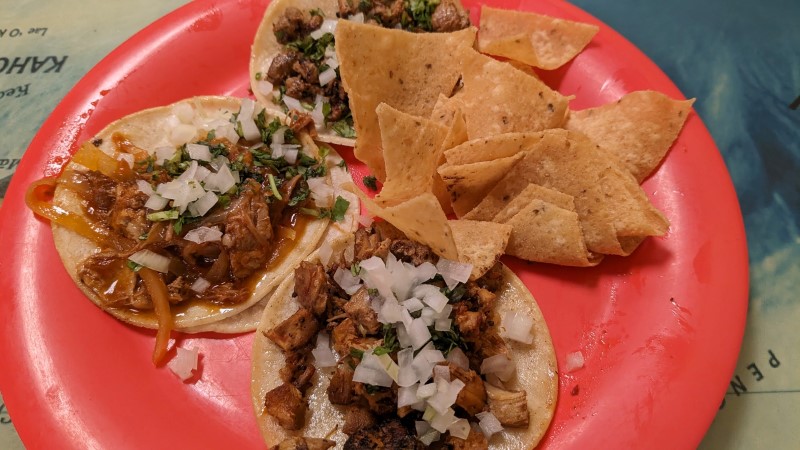 South Maui Fish Company
Address: 1794 S Kihei Rd, Kihei, HI 96753, United States
My order of Fish Tacos at South Maui Fish Co came with spicy aioli, slaw, grilled fish, and unagi. The portion size was amazing and the flavors were great! There are also a bunch of shops around the area that might be worth visiting and walking around.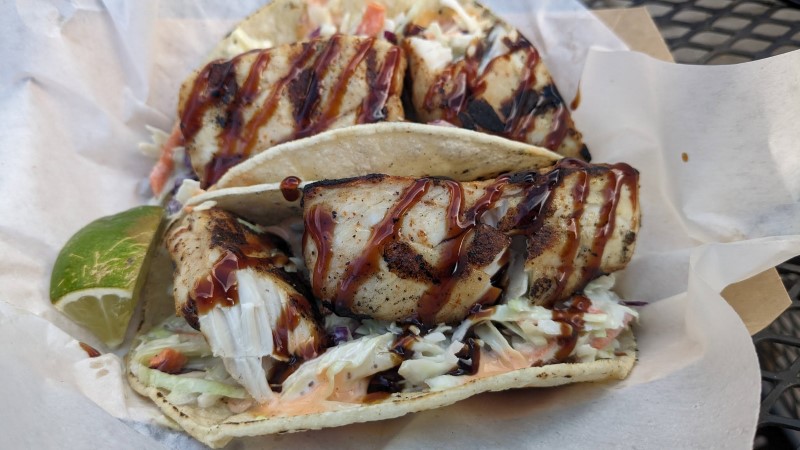 Kimo's Maui
Address: 845 Front St a, Lahaina, HI 96761, United States
If you are looking for a restaurant with stunning views then you should try Kimo's. Their Fish Tacos were great. My Taco came with a lot of cheese, and felt quite refreshing with the salad and meaty flavor. The Tacos also came with chips/salsa.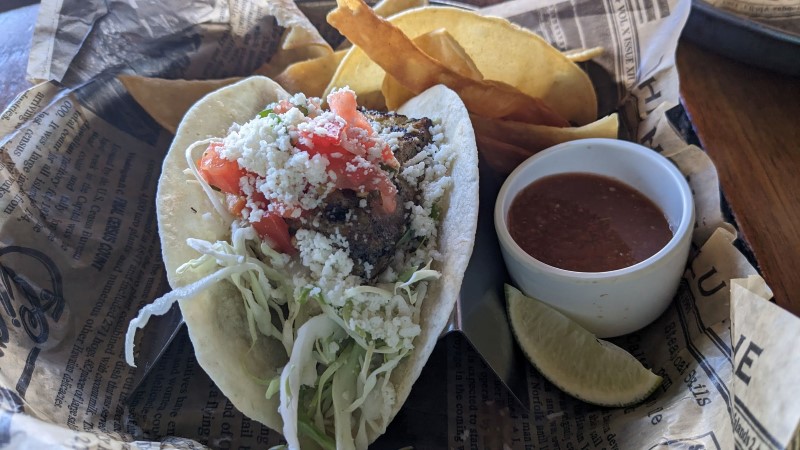 Here are some other restaurants that I tried but did not meet my expectations –
Paia Fish Market (Paia) – At Paia, I had their fish and chicken tacos and while the ingredients were fresh, I did not find them not flavorful enough. If you are looking for non-spicy version of tacos then this might be the spot though.
Island Tacos (Haiku) – They had really big tacos but I was left disappointed with the flavors. I think they could have done a lot better job with the Tacos.