While walking down Valence Street, I noticed this really small Sushi restaurant and decided to check it out as there weren't many people and expected no wait times to be served! We were welcomed by the sushi chef himself, who was quite soft spoken.
I noticed that a lot of items on the sushi menu appeared quite new to me. Usually at other places I have gone for the maki rolls but on the advice of the chef, I decided to go with his suggestion which was to try a number of items off his menu.
Since we were two people, he offered to split each item into two, something I had never noticed any of the sushi restaurants do before! Also while he was making the sushi for us, we came to know a little bit about him. Apparently the chef had moved from Japan to the US a few decades back and ended up making SF his home.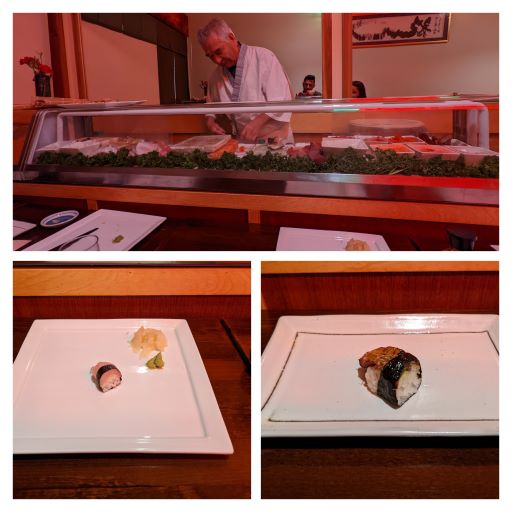 The last item of Sushi that we got was something special he told on how all moms in Japan used to make sushi for their kids when he was young. It also aligned with the restaurant's slogan 'Like mom used to make'.
I think this is one of the few sushi restaurants that I am going to remember forever. It's just the whole personalized sushi experience that I got and the feeling of being at home. And yes, the sushi was quite good! I do recommend you to check this place out if you are around the Mission-Dolores area.
Address: 538 Valencia St, San Francisco, CA 94110, United States
Rating: 9/10
Business website: http://orderwebesushi.com/