My hunt for finding out the hottest chicken wings in the Ottawa region continues. A while back, I was recommended by someone to try the hot chicken wings at the Summerhays Grill and finally found the opportunity to do so this month.
The restaurant has a number of different flavors for their chicken wings to suit your taste – from BBQ to specialty sauces like sweet mustard, Dave's sauce and crazy Paula's but their hottest flavor they have is called 'Suicide'.
As soon as the order arrived at the table, everyone could smell the amount of heat that was packed in these wings. The Suicide Chicken Wing at Summerhays Grill are one of the most dark red colored wings I have seen and they do deliver well on their name.
I prefer to enjoy my wings so usually go with ranch dressing when eating really hot wings. For these ones, I definitely recommend as even if you are used to hot food, you are going to need something to cool you off a bit!
Trying out these wings and being at a number of other restaurants that offer hot wings, I can definitely say that these are so far the hottest wings that I have had so far in the city. (Though I have had even hotter wings in other places)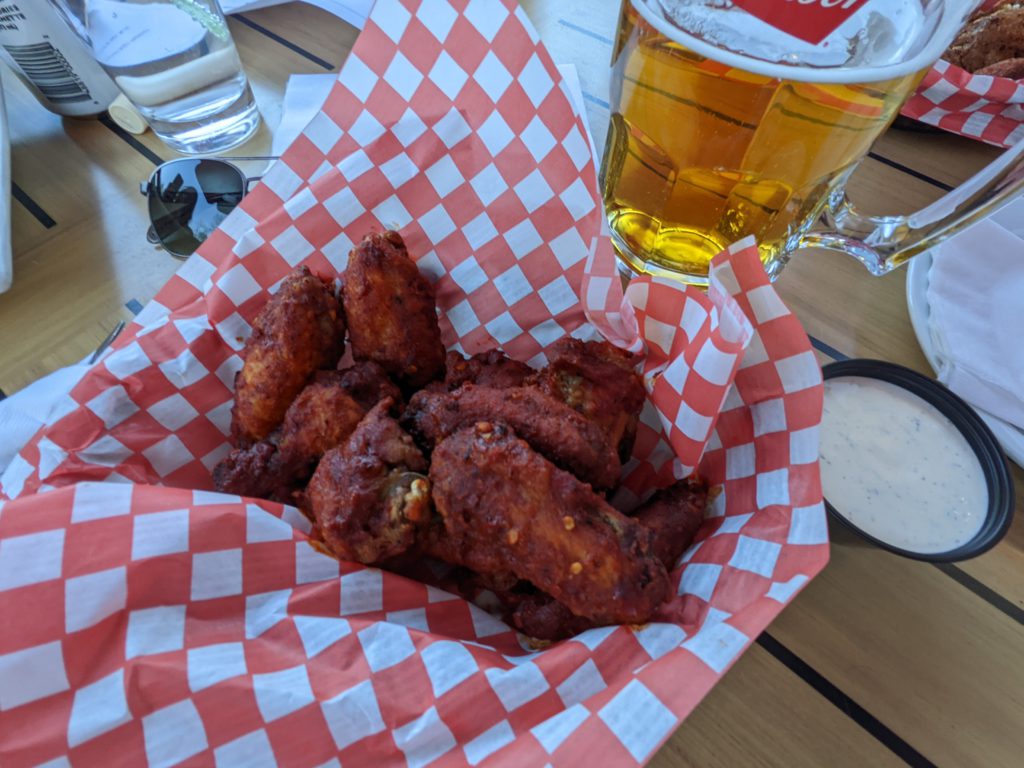 Do give the Sucide Wings at Summerhays Grill a try if you are looking to try some really hot and delicious chicken wings. They would not disappoint you! Caution needs to be exercised if you have not had hot/spicy food before.
In case you are looking for something that is less spicy you could either go for their Medium or Cajun wings. Personally, I got to try the Cajun wings and didn't enjoy them all, so wouldn't recommend anyone to go for the Cajun Wings.
Rating: 7.5/10 (overall rating – based on vibe, service, food etc)
Address: 1971 Baseline Rd, Ottawa, ON K2C 0C7