Finding a good buffet spot can be a bit hard to find as such restaurants usually tend to focus on quantity rather than quality. Not this one though!
PakIndia is a Pakistani and Indian cuisine restaurant located in Orleans and is a good 15-20 minute drive from downtown Ottawa. This was my first time going to a Pakistani Buffet restaurant and I had lower expectations from this restaurant (because of it being a buffet). The place does look like an ordinary hangout spot.
One thing that I have never noticed before is that this place serves Rooh Afza (drink), I have been to a decent number of Indian restaurants before and have never seen that drink before at any! Also, I think the last time I saw that drink was more than a decade back!
Their Buffet has a variety of dishes that serve both vegetarians as well as meat lovers! I ended up trying out their lamb and chicken dishes along with some biryani and naan bread but my favorite one of all the dishes was the lamb.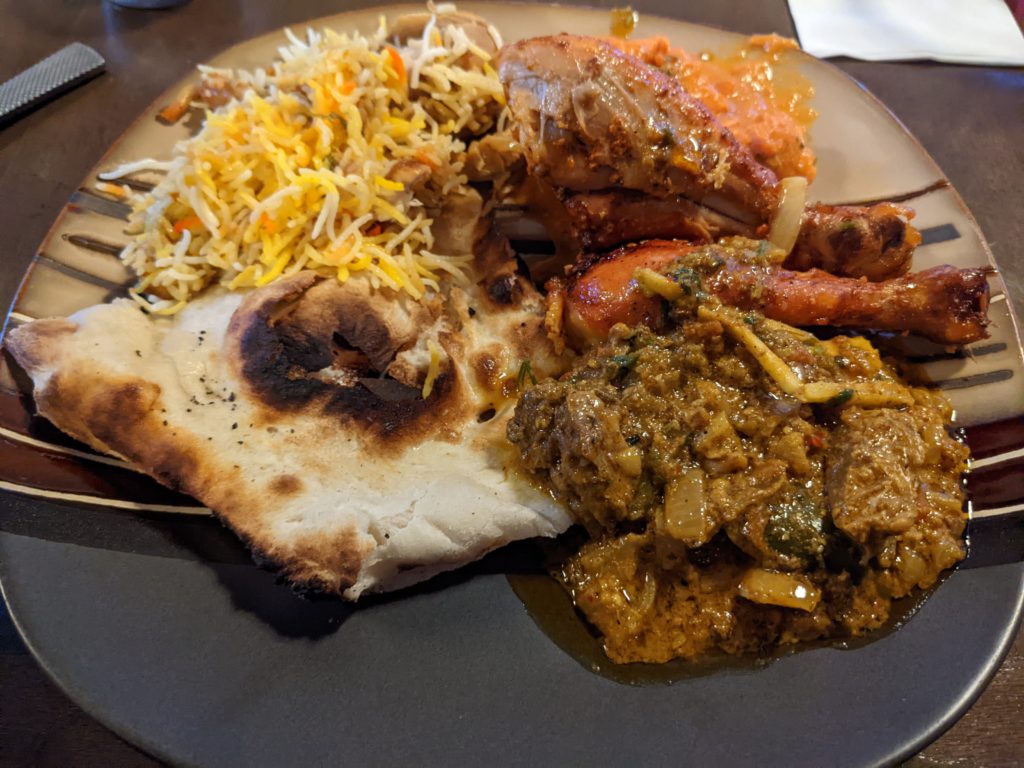 I didn't feel if any of the dishes were very spicy. They just had the right amount of spice for someone who might be looking to try Pakistani or Indian food.
Also; they did have a limited dessert option as part of the buffet which includes rice pudding and other Indian sweets like Gulab Jamun/Rasgulla.
Since this restaurant offers a halal menu, they do not have any pork options. While the food is definitely enjoyable, the place lacks a bit of atmosphere because maybe they cater more to people who want takeout food. Also the service is a bit limited, so if you need anything you will need to go to the counter and ask for it.
Rating: 7/10 ; Good food! Okay atmosphere.
Address: 4025 Innes Rd, Orléans, ON K1C 1T1